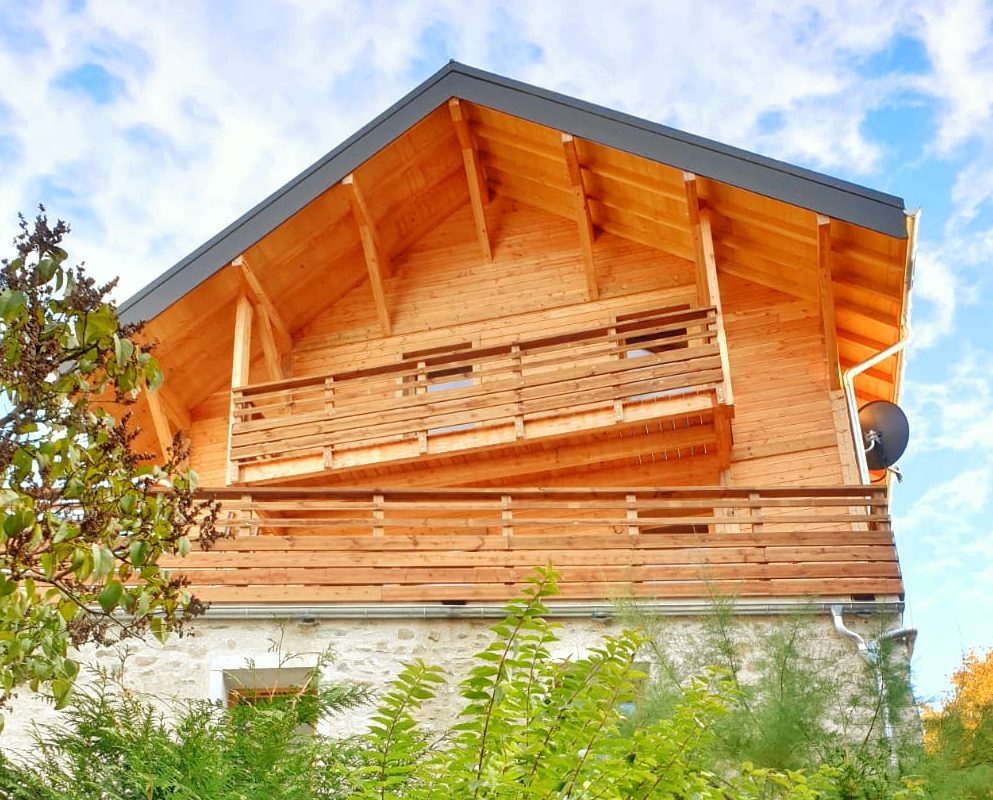 A cosy and luxury mountain chalet
Stay and discover the French Alps, in winter and summer! Our cosy and luxury chalet is situated in the heart of Oz village (near to Alpe d'Huez), and will provide you with everything you need for a comfortable holiday. The balcony and terrace offer amazing panoramic views over the French Alps.
SORRY, no inside photo's because we are still renovating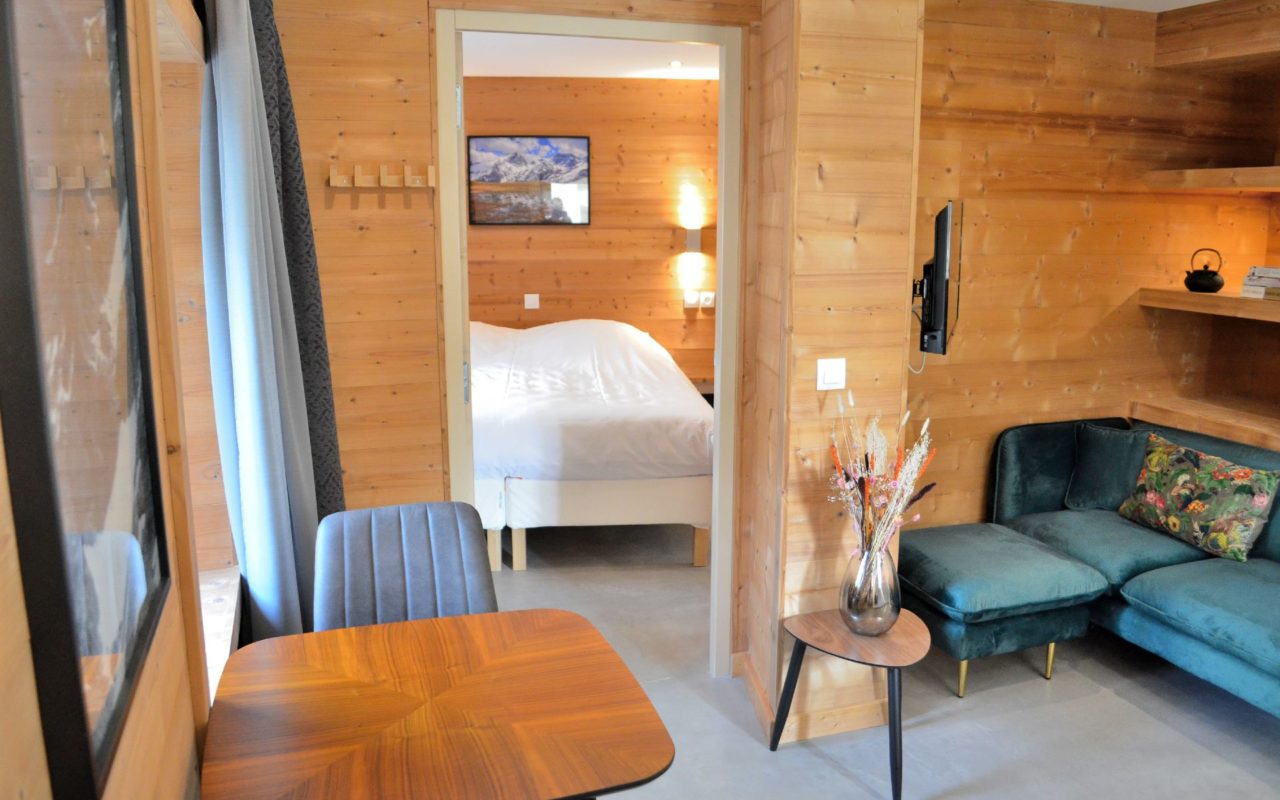 Luxe prive appartement voor 2 personen met slaapkamer, badkamer, keuken en woonkamer en een terras op de begane grond. U kunt kiezen tussen een tweepersoonsbed of 2 losse bedden.
Details
Gasten:

2

Bekijken:

Bergdorp en de kerk

Grootte:

20m²

Type Bed:

Tweepersoons of 2 losse bedden
Prijzen beginnen bij: €90 per nacht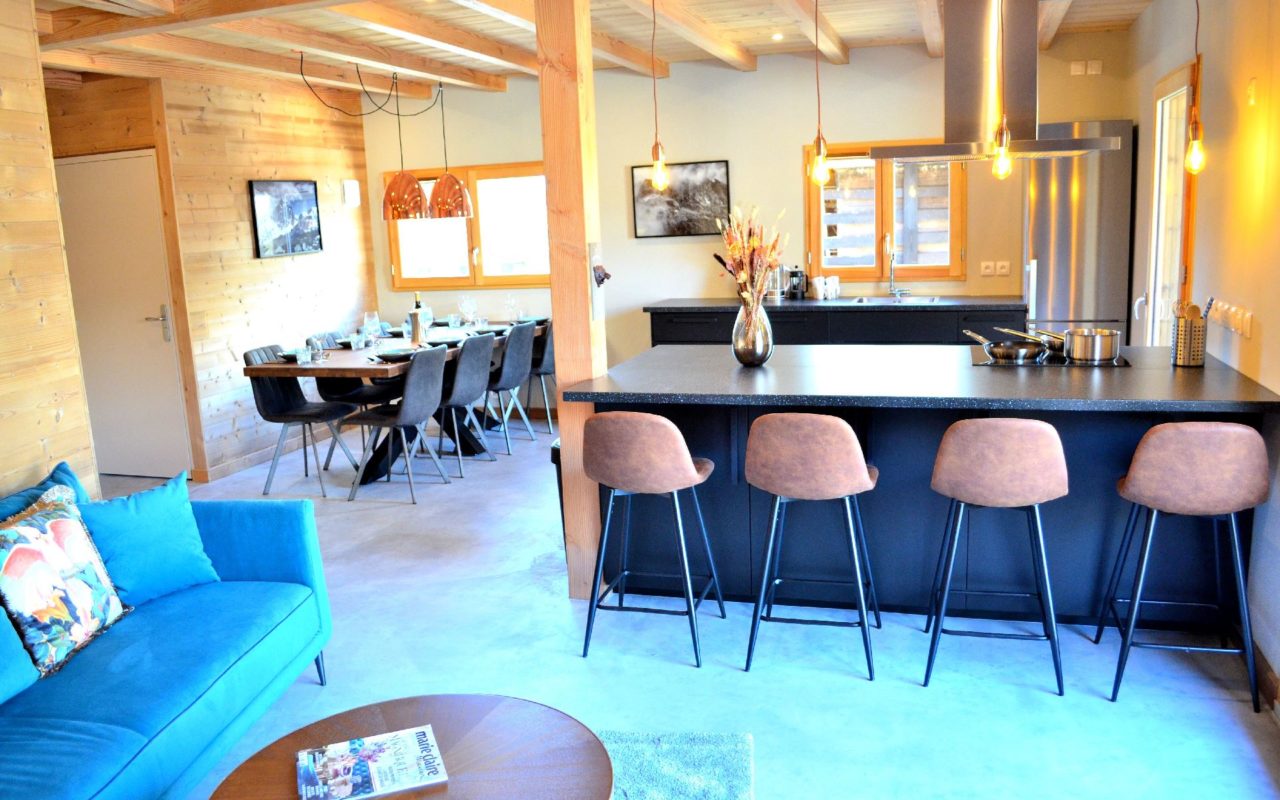 Luxe chalet met grote woonkamer, keuken, terras en 4 luxe kamers met eigen badkamer voor 2 personen, vanaf 4 tot 8 personen. Per kamer kunt u kiezen tussen een tweepersoonsbed of 2 losse bedden.
Details
Gasten:

8

Bekijken:

Omringende bergen

Grootte:

160m²

Type Bed:

Tweepersoons of 2 losse bedden
Prijzen beginnen bij: €170 per nacht
and services at the Chalet
Stay connected troughout the chalet and the apartment
You can store your bike in our locked bike garage. There are also utilities to clean or fixe your bike
The chalet provides a ski room were you can store your skis or snowboard and even drie your shoes
The luxury living room has a big dining table, fully equiped kitchen and comfortable sofa area fromewhere you can whatch tv
We are Pim and Jorinde and the proud owners and hosts for your holiday. Pim is a chef and Jorinde your host. We have both years of experience in the hotel and restaurant business
In the living room there is a bar, which we can stock for you with your favorite beverages
Terrasse with mountain view
The open plan living area give you enterance to the terrace with a panoramic view over the mountainside. There is also a comfortable sitting area on the terrace
The chalet is situated in the heart of Oz village in the Valley of the Oisans. Surrounded by mountain peaks. Ideal for your mountain sports 
We will do our best to make your stay unforgetable
The Chalet is a great location for road cyclists on a cycling holiday. Oz en Oisans village is situated at the start of the climb to the Glandon/Croix de Fer. Also the climb to Alpe d'Huez is only 10 kilometers from the chalet and is famous for its 21 bends that have been featured in the Tour de France many times. There are also other famous mountain passes in the area like the Galibier, Lautaret and Sarenne
Oz en Oisans village is an easily accessible mountain village, nearby the resort of Alpe d'Huez. Chalet 800 is situated in the heart of this characteristic mountain village, and is a perfect place for your winter sports holiday. In only 10 minutes you can go from Oz Village to the slopes in Oz Station (Grand domaine "Alpe d'Huez") were you have access to 250 kilometers of slopes, including the 16 km Sarenne slope
Chalet 800 is an ideal place to start marvelous hikes throughout the region/in the mountains. The chalet is situated just around the corner from the National Parc des Écrins which is a paradise for every mountain lover or mountaineer. You can discover the national park on a day hike or by hiking from hut to hut. We can help you find the most beautiful places or book a mountain guide to go along during your trip
You can add breakfast or halfboard to make your stay more comfortable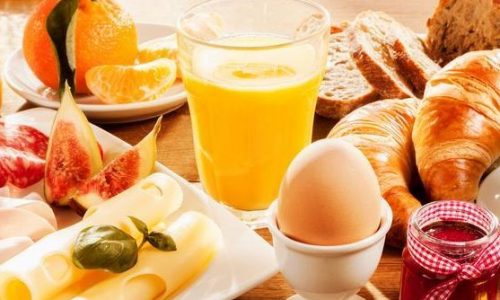 Price:  € 8 p.p.  / morning
Every morning we serve a nutritious continental breakfast. The breakfast includes different kinds of bread, cereals, fruit, spreads and jams, coffee, tea and juice.
Price:  € 30 p.p.  / breakfast and dinner
Half board includes breakfast and a daily changing three course dinner prepared by our chef Pim.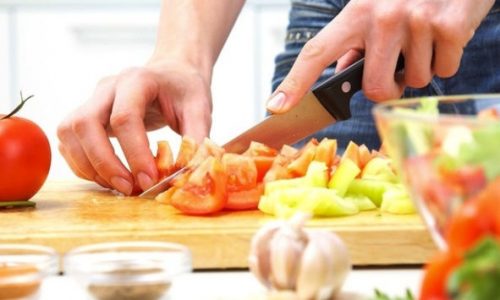 Price:  included  / all day
Chalet and apartment 800 provide a fully equiped kitchen. If you want to stay inn with your friends you can do your own cooking.
ESTIMATED OPENING: FEBRUARY 2021
Are you the first to give a review?
Halverwege augustus 2021 hebben wij negen nachten in het nieuwe appartement van Chalet 800 geslapen. Wat 'n mooie, praktische en schone plek om te verblijven, van alle gemakken voorzien en gelegen in een rustig en schilderachtig dorpje! Gedurende ons verblijf hebben wij een leuk persoonlijk contact met Pim en Jorinde gehad. Zo hebben zij ons diverse malen mooie fiets- en wandelroutes in de directe omgeving van Oz aanbevolen. Ook hebben wij een aantal avonden heerlijk gegeten en gedronken in hun naastgelegen Auberge La Cure en daar genoten van de gastvrijheid van Pim, Jorinde en Kim. Racefietsen stalden wij gemakkelijk in de garage waar we tevens (fiets)kleding konden wassen en drogen. Een heerlijke uitvalsbasis voor een fiets-, wandel- of skivakantie in de Franse Alpen!
verbleef 9 nachten, augustus 2021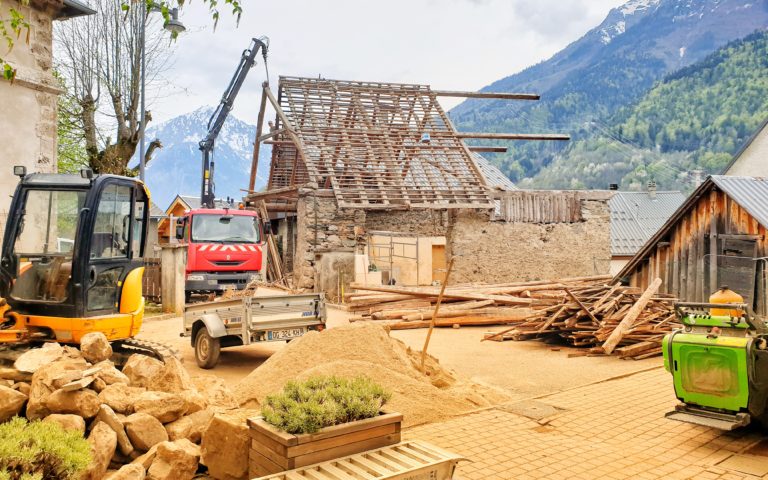 RENOVATIE Start 20 maart 2020 20 Maart 2020 Dit is het oude berghuis voor de renovatie 30 Maart 2020 Alle muren die we niet meer nodig hebben zijn afgebroken 17 April 2020 Het is tijd om het dak af te breken 29 April 2020 De buitenste muur van steen wordt weer opgebouwd met de stenen […]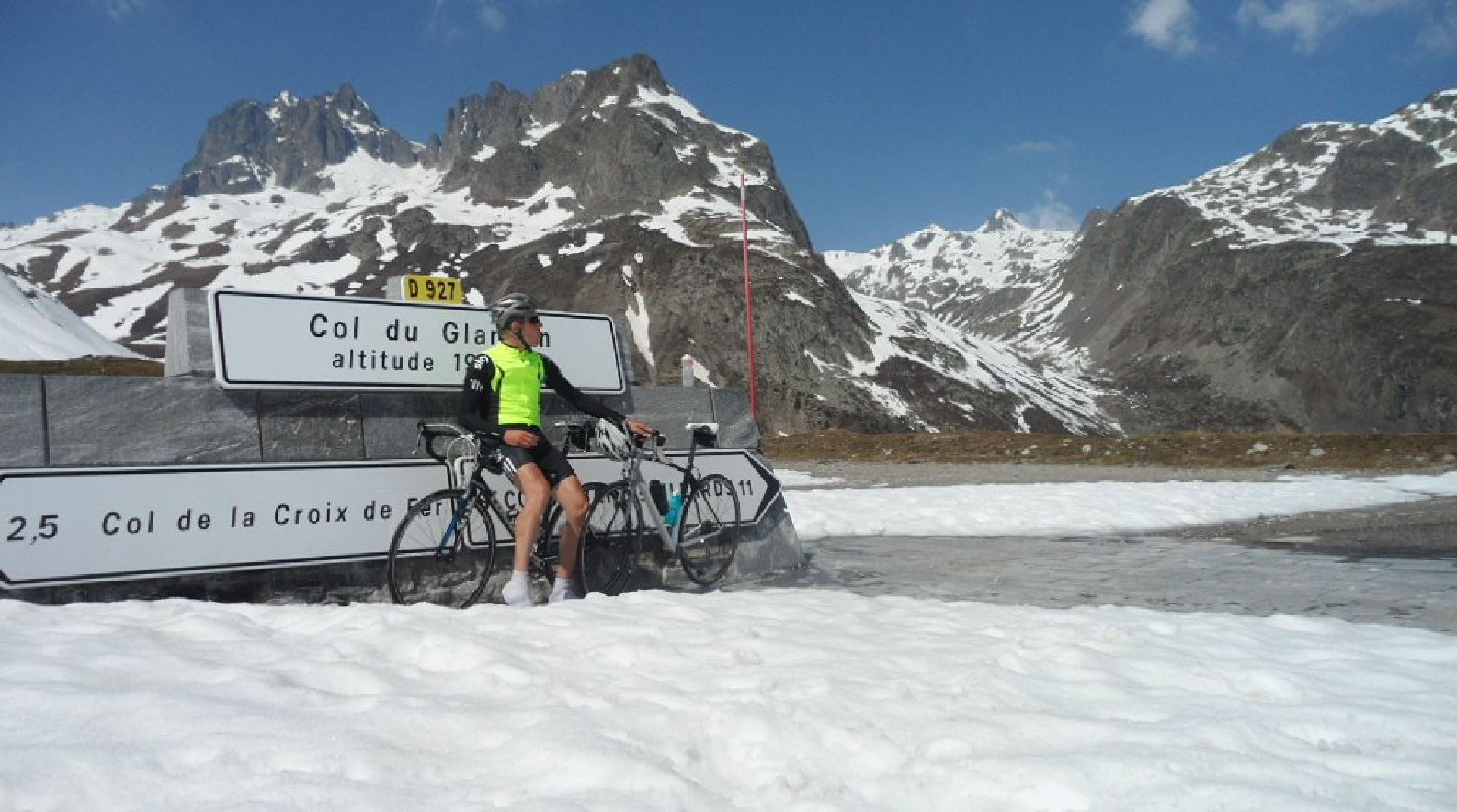 Bereid uw fietsvakantie in de Alpen goed voor en check van te voren welke cols er geopend zijn. Op de volgende link OPENING COLS kunt u precies zien welke cols er open zijn en/of wanneer ze open gaan. Veel fietsplezier! VOLG ONS Facebook Strava Instagram Google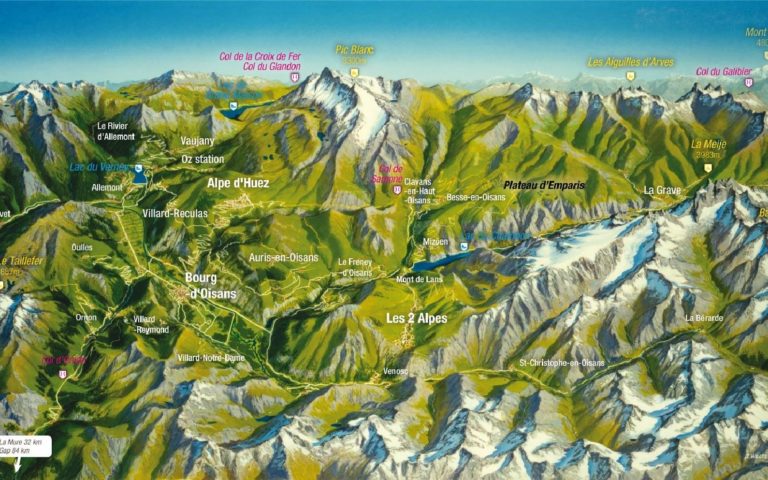 FIETSROUTES Hieronder een overzicht van onze favoriete fietsroutes die allemaal vanaf het chalet te fietsen zijn. De fietsroutes zijn via Strava te downloaden. Heb je ze allemaal al gefietst dan zijn er nog meer te vinden op de Strava van Pim (kijk bij mijn routes). Strava van Pim Je kan ook lid worden van de Auberge la cure […]
Get your dream stay in clicks or contact us with your questions.