in the ski area of Alpe d'Huez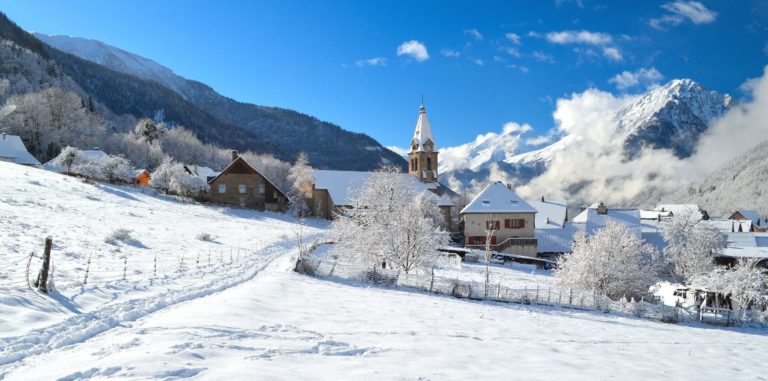 WINTER SPORT IN THE FRENCH ALPS
A warm welcome in our luxury Chalet 800 with stunning views from our cozy living room.
The Chalet is situated in the heart of a characteristic mountain village Oz en Oisans Village, and is a perfect place for your winter sports holiday. Within 10 minutes from Oz Village you are at the slopes of the ski area of Alpe d'Huez, were you have access to 250 kilometers of slopes.
SKI AREA ALPE D'HUEZ (GRAND DOMAINE)
The ski area of Alpe d'Huez is nicknamed the island in the SUN, because the sun is out more than 300 days a year here. With more than 250 kilometers of slopes this area is one of the biggest ski areas in France. The area reaches from 3330m to 1130m. The highest peak of this area is the Pic Blanc (3330m) and always has snow.
From Pic Blanc the longest black slope in the world starts, the Sarenne, with a total length of 16 kilometers.
You can keep yourself busy for many days because of the diversity of the area. Alpe d'Huez offers you 17 black slopes, 39 red slopes, 37 bleu slopes and 42 green slopes.
PRACTICAL INFORMATION FOR YOUR WINTER SPORT
SKI PASS
In the ski area of Alpe d'Huez you have several options for your ski pass. There is a pass for the whole area (Grand Domaine) or just for the area of Oz-Vaujany. You can also choose 1 day or half day passes. If you want to check out the prices or book your pass in advance  go to PRICES OZ-VAUJANY
Of course you can also buy a pass at the Ticket Office in Oz Station
FAMILY SKI PASS
If you are coming with your family you can get a discount when you buy a family pass.
The terms and conditions are as followed:
Minimum of 4 people: Or 1 adult and 3 children: Or 2 adults/seniors (23 to 71) and 2 children (5 to 22) (1 child should be part of the family)

Minimum of 6 days

You have to order the ski pass at least 7 days before your 1st ski day

A web exclusive ski pass
You can check out the PRICES or order them immediately
RENT AND STORE YOUR SKI MATERIAL
We highly recommend the ski shop of 2GSports in Oz Station. You can rent the best equipment in their shop and if you are staying in Auberge la Cure you can store your ski equipment there. The staff is very kind and helpful and they make sure your ski boots are heated in the morning. You can reserve your material online at 2GSPORTS
SKI LESSONS OR GUIDES AT ESF
The ESF (Ecole de ski Français) in Oz Station can help you improve your ski, snowboard or cross-country skills. They offer a variety of lessons, for groups, individuals, adults or children (from 2,5 years old). For more information take a look at ESF
ACCESSIBILITY SKI AREA
The region of Alpe d'Huez is easy accessible by car or by airplane. They clean the road up to Oz station during snowfall. There are plenty of places to park your car.