When you stay at Chalet 800 you can add breakfast and dinner to your reservation.
BREAKFAST
Every morning we serve a nutritious continental breakfast. The breakfast includes different kinds of bread, cereals, fruit, spreads and jams, coffee, tea and juice.
Breakfast is € 11 p.p. (in the restaurant of Auberge la Cure)
HALF BOARD
Half board includes breakfast and a daily changing three course dinner. We provide nutritious and tasty meals prepared by chef Pim. Please let us know if you have any diatery requirements.
Halfboard is € 32,50 p.p. (breakfast and dinner in the restaurant of Auberge la Cure)
SELF CATERED
In the appartment and the chalet you have your own kitchen. When you have rented the appartment or the chalet you can stay self catered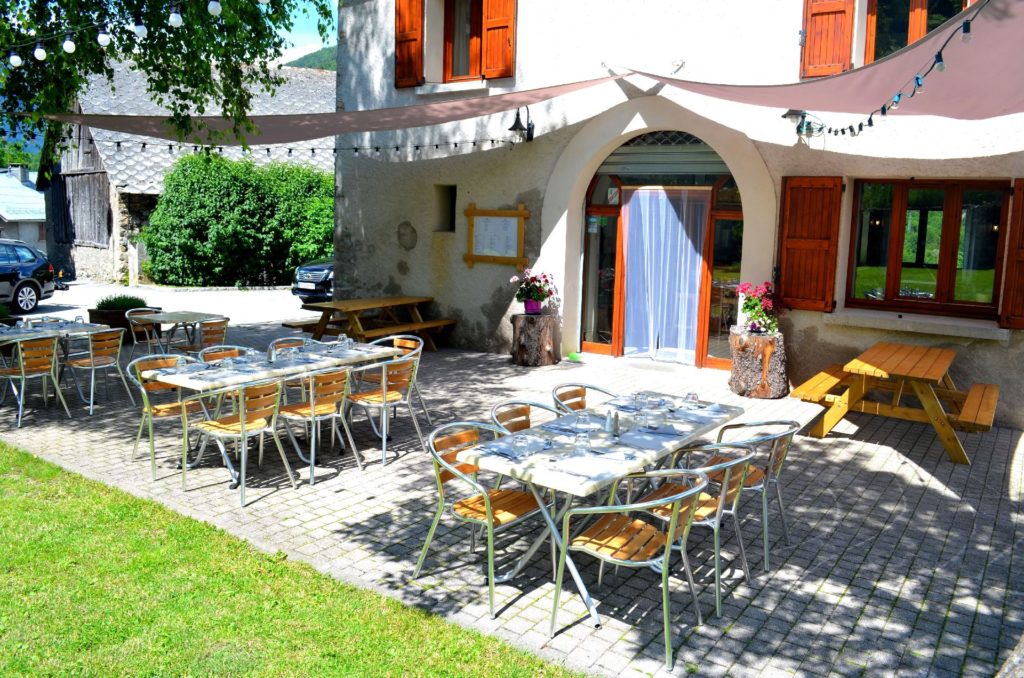 THE RESTAURANT FROM AUBERGE LA CURE
RESTAURANT AUBERGE LA CURE IS SITUATED NEXT TO CHALET 800 
In our cozy restaurant or on our sunny terrace you can enjoy our delicious meals. The restaurant is known for special and gastronomic meals which are prepared with love and care. To complement your meal we have a suitable wine list.
The meals we serve are French, gastronomic and authentic. The meals are prepared with fresh ingredients from the season. Therefor our menu is not so big but carefully selected and where possible we try to collaborate with local producers.